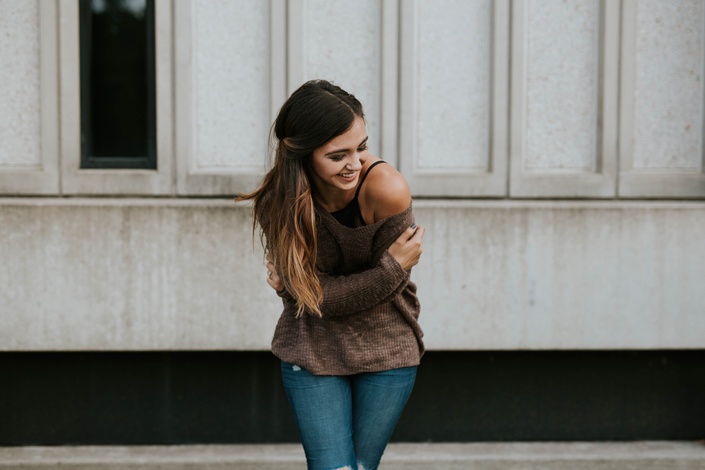 Joyful Transformation
A weight loss course for women who want to overcome emotional eating, lose the weight for good & live their healthiest life.
Enroll in Course
"This program was the BEST thing I have ever done for myself!"

There's a good chance that what you've been taught about weight loss is wrong. Eat less, move more does not work. The studies prove it over and over again.
In fact, not only is this message wrong, it can be dangerous. It often sets us up to have an unhealthy relationship with food, exercise & ourselves. It messes up our metabolism, it messes up our mind & it messes with our joy.
What I teach is different. And it's extremely effective.
Weight loss is not a calorie issue, it's a hormone issue. Once you understand how to properly recalibrate your hormones with food and exercise, your body will become "fat adapted" which means you can easily lose weight while reducing hunger and increasing energy (it's amazing!).
And, emotional eating is not a willpower issue. It's about understanding how your brain works and why you are driven to overeat, why it feels like you are acting against your own will, and why it feels so hard to stop. Once you understand the underlying mechanisms of how your brain works, how it's trying to protect you and how it's connected to your emotions, you can unlock the key to ending emotional eating for good!
Joyful Transformation focuses on four key areas:
Physiological - Weight loss is a hormone issue, not a calorie issue. I'll teach you how the foods we eat affect our bodies and how can we use that to our advantage so that we start to crave the foods that serve us and decrease our desire for the foods that don't.
Mental - what is happening in our brain that is making it so hard to change? Once we understand how our mind works and why, we can learn to manage it instead of it managing us.
Emotional - emotions drive our actions. Here is the exciting thing: we can learn how to recognize, process and even change our emotions by understanding the cause of them. By doing this we can use our emotions to drive the results we want in our life.
Spiritual - while the most personal component this might also be the most important. Spiritual is about reconnecting to that inner voice that is guiding us toward our highest self. It's about believing in our dreams and going for it instead of using food to hide from our fears.
In the program I will teach you how to:

Create an eating protocol that gets you to your natural weight easily, increases your energy and helps you feel amazing.
Use food & exercise to properly calibrate your hormones and eliminate over-hunger & cravings.
Reduce your over-desire for the foods that aren't serving you so that you can change your relationship with food.
Stop emotional eating without using willpower (which, ps., never works).
If you are someone who has tried it all but can't seem to find peace with food, feels overwhelmed by all the information out there or just can't bare the idea of another failed attempt at weight loss, this program is for you! It's time to go beyond counting calories, willpower & deprivation. You CAN overcome emotional eating. You CAN lose the weight (maybe more than you imagine) for good. You CAN find peace around food and it CAN be a joyful transformation.
TESTIMONIALS:
"I lost 10 pounds!!! Melissa's program isn't one size fits all weight loss program. It is a guideline to have mindful discussions with yourself as an individual to determine where improvement is needed when it comes to taking care of yourself physically and mentally. I have learned to examine my weaknesses in eating without judgement and have been able to make changes without the pressure of having to lose weight." - Rosey S.

"I've been discouraged and down on myself all my life due to my weight, but in the past couple of years, I've become a bit hopeless, but at the same time totally desperate. After doing Melissa's program, I feel much more confident about managing my emotions and my eating in order to lose weight in a reasonable manner. And, I've lost 10.2 pounds in that time! I highly recommend Melissa's program! You will not regret it." - Donna B.

"What a great program! Educational and interesting! Melissa is keeps things personalized and real. I lost 5 lbs!!" - Emily W.
"When I first started this program, I knew I needed to make a change. I had started putting on weight and felt like I was always hungry. I tried to count calories and watch what I ate, but it didn't work. Not only did I lose weight (without ever counting a single calorie!), I made lasting changes to how I felt about food. I gained power over my cravings, and now have so much more energy! This program was the BEST thing I have ever done for myself!" - July 2018 participant

"THE WARRIORS APPROACH IS TO SAY "YES" TO LIFE: "YES TO IT ALL. WE CANNOT CURE THE WORLD OF SORROWS, BUT WE CAN CHOOSE TO LIVE IN JOY." - Joseph Campbell
Your Instructor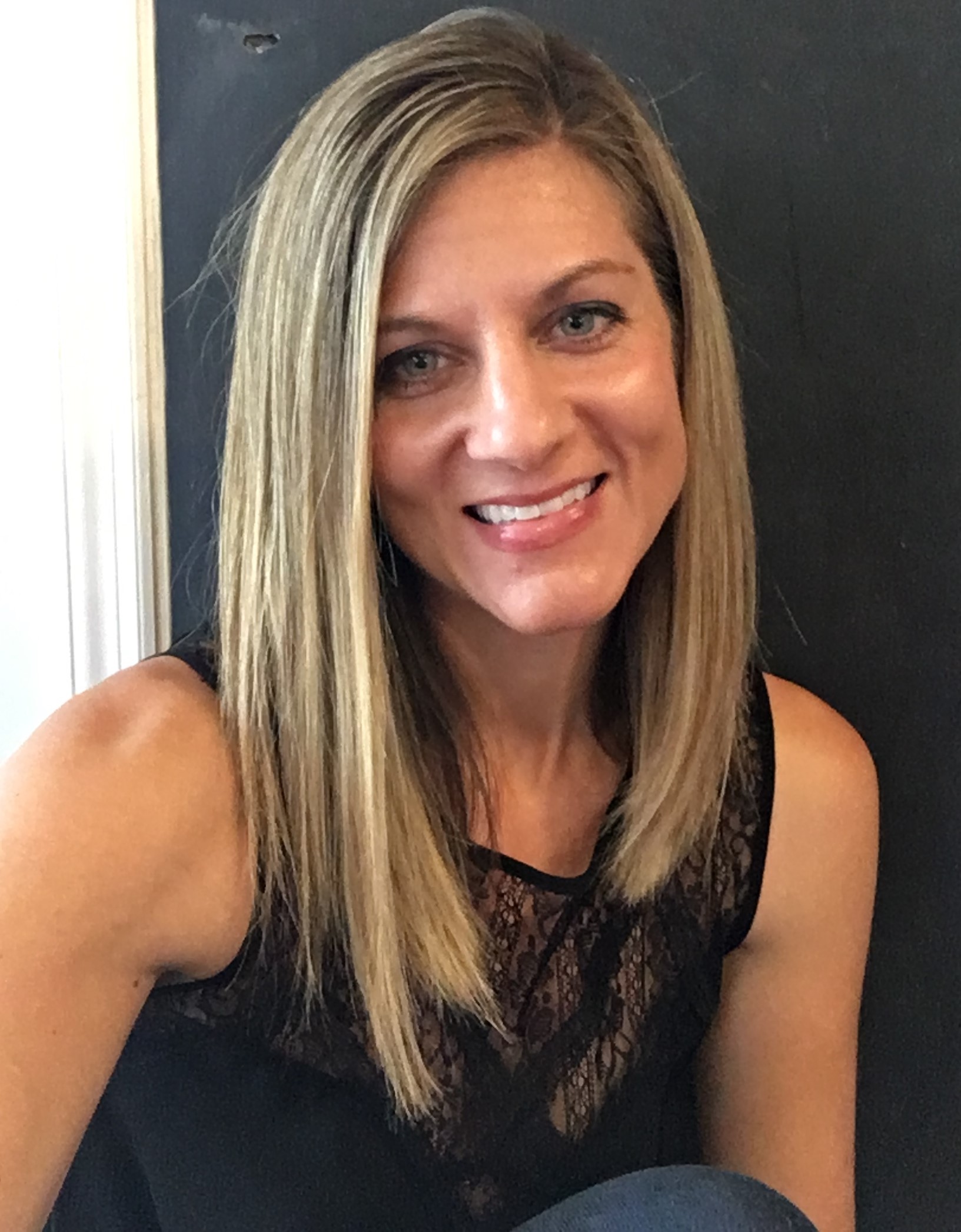 Hi there! I'm Melissa. I am a certified personal trainer, weight loss coach and mompreneur.
I teach women how to overcome emotional eating. regain their power over food and lose (ALL) the weight for good!

I have worked in the health & fitness industry for over 15 years as a nationally certified personal trainer (American College of Sports Medicine) and Nutrition Coach (Precision Nutrition). I also teach online courses such as Nutrition for Fitness & Training and Exercise Program Design for a Personal Trainer certification program.

Thanks for being here & letting me be apart of your health journey. I can't wait to work with you!
Course Curriculum
Welcome
Available in days
days after you enroll
Week #1: Reducing Over-Hunger (What To Eat & The Hunger Scale)
Available in days
days after you enroll
Bonus Material: Hormones
Available in days
days after you enroll
Frequently Asked Questions
When is the next program?
The next group program starts Monday, Sept. 10th! I will walk you through the course materials over a 6-week period. During this time you will be in a private Facebook Group, receive support emails and be able to schedule consultation calls with me.
What else do I get besides the course materials?
During the 6-weeks (Sept. 10 - Oct. Oct. 19) you will also get email support, access to a group Facebook page, and the option to schedule phone or video conference check-ins with me for extra support/accountability. Once the 6-weeks is up you will have the option to join my Alumni group and receive ongoing support.
How long do I have access to the course materials?
How does forever sound? There is literally no way to get behind, you can do this at whatever pace works for you!
What if I am unhappy with the program?
I would never want you to be unhappy! If you are unsatisfied with the program you can contact me in the first 14 days and I will give you a full refund.